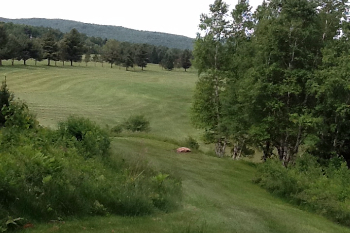 Our Team
Choose Bancroft Golf Course as the location of your next golf event. From the moment you begin coordination until the final award is handed out, we are here to serve you. Whether you plan to hold a large corporate or charity event, or just a group of 12 on a golf getaway, we desire to ensure your complete satisfaction. To get your planning underway, call (613) 332-2426.
Experience Ontario Golf
Bancroft Golf Course combines a great golf experience with the unmatched beauty of the Ontario Landscape. Our seamless integration of friendly service and gorgeous natural surroundings is what will bring your group back year after year. Your guests are sure to enjoy the hospitality of our staff along with the graceful beauty of our facility.
The Tradition Lives On
Each year Bancroft Golf Course entertains numerous private groups and organizations. Regardless of the size of the group or the reason for their golf event, our staff works diligently to make their golf outing a success. Explore your options with Bancroft and experience what has made our golf course one of Ontario's best.
As our way of saying thank you for booking with us we are pleased to offer:
Complimentary Green Fee Vouchers: This bundle of vouchers can be distributed as prizes by your organization to participating teams.
Registration Setup: Appropriate tables, chairs, and other equipment that you may need on tournament day will be provided for you by our club house. Please ensure that your needs are clealy outlined during pre-tournament meetings and advise the club house of changes 24 hours before your scheduled tournament.
Sponsor Signage: Frequently tournaments arrange for sponsor recognition signs that are placed at various tees. Our staff is happy to place these signs for you in accordance with your instructions. Please ensure that the signs are delivered to the course well in advance of the tournament and advise us as to which tee boxes or greens you require the signs to be placed.
Closest to the Pin, Longest Drive, and On-Course Games Signage: Bancroft Golf Course maintains a supply of Closest to the Pin and Longest Drive markers and we would be happy to provide these for you in accordance with your instructions as to the type of marker and where they need to be placed.
Unlimited Consultation and Advice: We are more than happy to answer any questions you have about tournaments and we look forward to providing you with tried and tested solutions.